Ants Pest Control Service in Central Wisconsin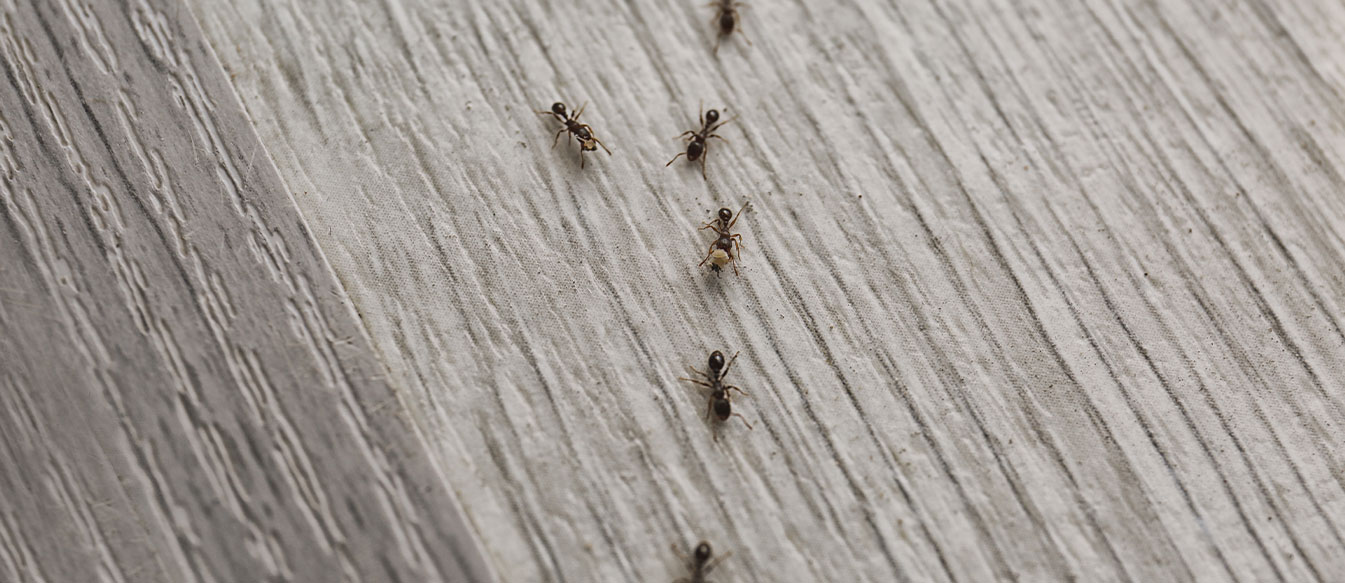 Call for a FREE Quote - (920) 250-9951
Ants are one of the most common pests both homeowners and renters encounter, leaving most to wonder how to get rid of ants. These tiny pests can be found both indoors and outside and will survive where they find food and water sources. Ant treatment must include proper sanitation in addition to an actual pesticide treatment using a combination of professional grade outdoor and indoor ant sprays and ant baits.

There are many different species of ants, and identifying the species you are dealing with is very important when coming up with your treatment plan. Sanitation means more than cleaning up food that has been left out or sweeping up certain areas. In terms of ant control, sanitation means changing or removing the things ants need to live.
All pests, including ants, need three main things to exist on your property:
Food
Water or sufficient moisture
Shelter
Pests seek these things when looking for a place to live, and by removing or limiting one or more of these aspects, you will help make your property less attractive to pests.
Sanitation
To prevent ants from using trees and foliage to reach your home and gain access to it, trim back trees and shrubs so that the branches and foliage do not touch your home. This will also help avoid the need for pesticide applications.
Eliminate moist, shady areas where ants like to nest by trimming bushes and shrubs up from the ground so you can see beneath them.
Create a "dry zone" - an area devoid of any landscape material - that ants are likely to avoid by raking mulch, pine straw or other landscape bedding at least 6 inches from the foundation. Stone will help keep area dryer than mulch.
Insects and other household pests are known to live in gutters and downspouts, so clean these out frequently.
Keep your lawn short, mowing as often as necessary.
To eliminate potential harborages for a wide variety of insects and pests, remove grass clippings, leaf piles, stacked wood, and other lawn debris.
If fruit trees are on the property, pick fruit from trees when ripe and pick up fallen fruit from the ground.
Outdoor trash cans and dumpsters provide food and shelter for pests, so store them as far away from structures as possible and check for tight fitting lids.
Wash out trash cans and dumpsters with an ammonia solution when needed.